[vc_row bg_color=»#ffffff» style=»margin-bottom:0px; padding-bottom:0px;»][vc_column width=»1/1″]
---
[vc_row_inner][vc_column_inner width=»1/3″]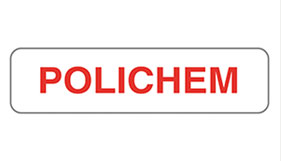 [/vc_column_inner][vc_column_inner width=»2/3″]
Polichem  es un laboratorio con una larga tradición en desarrollo, registro y venta de productos farmacéuticos innovadores directamente o a través distribuidores locales en alrededor de 85 países a nivel mundial, siendo Dr. Elizardo Pérez Espinosa ( Elipesa ) su  representante  en República Dominicana.
Dr. Elizardo Pérez Espinosa S.R.L. fabrica y distribuye bajo patente y proceso de Polichem, S.A.
Polichem is a laboratory with a long tradition of developing, registering and selling innovative pharmaceutical products directly or through local distributors in around 85 countries worldwide, with Dr. Elizardo Pérez Espinosa (Elipesa) as its representative in the Dominican Republic.
Dr. Elizardo Pérez Espinosa S.R.L. manufactures and distributes under the patent and process of Polichem, S.A.
[/vc_column_inner][/vc_row_inner]
---
[/vc_column][/vc_row][vc_row bg_color=»#f4f4f4″ class=»elip-search» style=»text-align: center; margin-top:0px; margin-bottom:0px; padding-top:0px; paddig-bottom:0px;»][vc_column width=»1/1″]
Nuestros Productos
A continuación presentamos nuestra línea de productos Polichem, los cuales puede visualizar deslizando hacia abajo o utilizando nuestro campo de búsqueda
Our products
Below we present our Polichem products, which you can view by scrolling down or using our search field.
[vc_row_inner][vc_column_inner width=»1/4″][/vc_column_inner][vc_column_inner width=»1/2″]
[/vc_column_inner][vc_column_inner width=»1/4″][/vc_column_inner][/vc_row_inner]
---
[/vc_column][/vc_row][vc_row bg_color=»#ffffff» style=»padding-top: 5em; margin-bottom:0px; padding-bottom:0px;»][vc_column width=»1/1″]
[vc_row_inner][vc_column_inner width=»1/3″]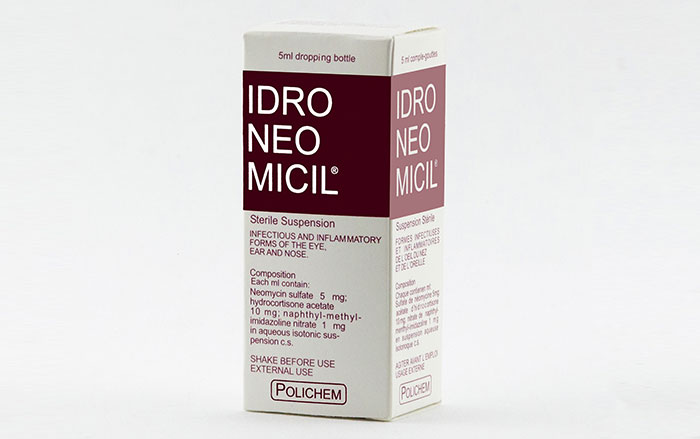 [/vc_column_inner][vc_column_inner width=»2/3″]
Idroneomicil
Neomicina sulfato 5mg + Acetato de Hidrocortisona 10mg + Naftametil-midazolina nitrato 1mg

Antiinflamatorio, Antialérgico, Descongestionante y Bactericida de ojos, nariz y oído
Neomycin sulfate 5 mg + Hydrocortisone Acetate 10mg + Naphtha Methyl-imidazoline nitrate 1mg

Anti-inflammatory, Antiallergic, Decongestant and Bactericidal for eyes, nose and ear
see composition[/vc_column_inner][/vc_row_inner]
---
[/vc_column][/vc_row]