[vc_row inner_container=»true» bg_color=»#ffffff» style=»margin-bottom:0px; padding-bottom:0px;»][vc_column alignment=»left» width=»1/2″]
Lanugo
Ultra-sensitive skin soap
[/vc_column][vc_column width=»1/2″]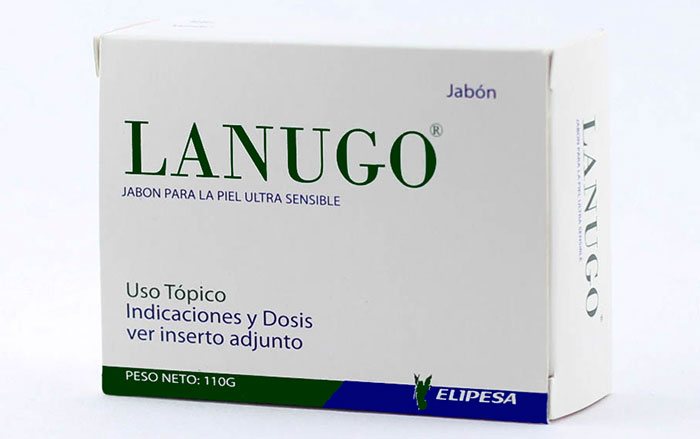 [/vc_column][/vc_row][vc_row inner_container=»true» bg_color=»#ffffff» style=»margin-top:0px; margin-bottom:0px;»][vc_column width=»1/1″]
Pharmacological properties
Lanugo contains whole milk based on dry natural fats with very low surface tension, which nourish and hydrate the skin without producing a feeling of fat, in turn controlling the overproduction of sebum in oily skin.

Olive oil is an emollient that is very compatible with body fat, which reduces water evaporation and reduces the aging process.

Micronized oats, together with saponins, increase the cleansing and exfoliation action, removing dead cells from the epidermis and stimulating the growth of healthy elastic cells.

Lanugo soap with water-soluble vitamins A and D, topical nutrients that stimulate the growth of healthy and resistant basal cells, regulating the period of skin renewal for greater softness. Sucrose softens the detergent properties of the other components, producing cleaning without damaging the skin.
Indications
Lanugo Soap is indicated for the bath of newborns, dermatitis, ammonia dermatitis, senile itching, dry and irritated skin problems.
[/vc_column][/vc_row][vc_row inner_container=»true» bg_color=»#ffffff» style=»margin-top:0px; margin-bottom:0px;»][vc_column width=»1/2″]
---
How to use
Use in the same way as normal soaps or as directed by the doctor.
Administration route
Topical
Presentation
Box containing 110 g paste.
Storage recommendation
Store at a temperature of 20 °C to 30 °C.
[/vc_column][vc_column width=»1/2″ style=»background-color:#f4f4f4; height:100%; padding-left:10px; padding-right:10px;»]
Composition
Each 110 g contain:
Extra virgin olive oil

Micronized oats

Whole milk

Vitamin A

Vitamin D3

Titanium dioxide

Fragrance

Water

Neutralized detersive vehicle C.S.
[/vc_column][/vc_row]